Program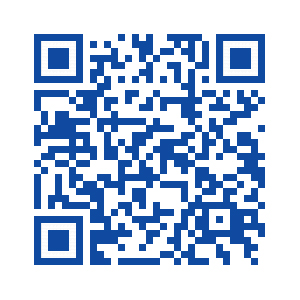 Våra talare är alla experter inom sina områden. Få grepp om helhetsbilden, trender inom industrin eller fördjupa dig i framväxande teknologier.
Samtliga presentationer i programmet är kostnadsfria när du anmäler dig till Evertiq Expo Göteborg 2019. Sittplatserna är onumrerade - först till kvarn gäller. Är det någon presentation du verkligen vill se rekommenderar vi att du är på plats i tid.
---
09:00 - 09:05

Välkommen till Evertiq Expo Gothenburg

09:30 - 10:00

to be announced

10:15 - 10:45

to be announced

11:00 - 11:30

Lean 4.0.

Hans Reich - LEAN-expert -

Chalmers Professional Education

If synergies are to be achieved from automation and digitisation, it is absolutely necessary to have a jointly agreed work method that the company is following. Hans Reich will show why Lean & Digitisation is a very powerful combination, essential if Sweden is to meet the challenges of the future.

13:00 - 13:30

The EMS industry in Scandinavia

Peter Brent - Research Consultant -

Reed Electronics Research

13:45 - 14:15

V2X and how cars talk to each other.

Christian Sahlén - Vice President -

ACTIA Nordic AB (part of ACTIA Group)

14:30 - 15:00

Polarion ALM: Everything you need to accelerate innovation

Yehoshua Shoshan -

Innofour

Embedded software is in virtually all the products we come in contact with every day. For example, there are 100+ million lines of code in automotive, 24% of Medical device recalls are due to software issues, and there's 15.4% growth in the software-driven "Smart Appliance" market.

As a result the use of embedded software is quickly infringing on hardware's dominance in the product development process. However in many environments software development is a siloed activity that leads to disconnects between product requirements and implementation that leads to product recalls or product failures. In legacy software development environments, many different point solutions are used to manage the application lifecycle.

As a result, development artefacts are scattered, slowing down collaboration, hindering transparency, undermining integrity and making it difficult to drive innovation. This presentation will cover the challenges in today's embedded software development and how we can help organisations with a unified solution that divers project transparency through real-time aggregated management information. It enables everyone to be aligned around what is being built and why, to drive advancement while protecting integrity and compliance. This approach helps teams respond faster and with better quality to new business opportunities and customer demands.

15:55 - 16:00

Tack för att ni har varit här
Call for Papers
Vill ni vara med som talare ber vi er att skicka in er tekniska presentation för Expo i Göteborg. Material (en sammanfattning/abstrakt om 100 – 150 ord) som inkommer innan den 21 november 2018 kommer att övervägas. Vi kan dock inte garantera medverkan.
Materialet måste vara icke-kommersiellt och bör beskriva karaktär samt omfattning av den föreslagna presentationen. Sammanfattningen bör också innehålla följande: presentatörens kontaktuppgifter, jobbtitel, företagsnamn samt e-post.
Vi kommer självklart att marknadsföra Expot – och i förlängningen er – i våra sociala medier. Denna typ av varumärkesbyggnad kanske inte är det första som poppar upp i skallen när du tänker på elektronikproduktion och den kommer kanske inte finnas kvar i hela din livstid men - den kommer definitivt att vara längre än om du gjorde allt själv. Lita på oss! Twittra, Facebooka och Instagramma ditt deltagande, Evertiq Expo Göteborg och oss, med hjälp av taggarna nedan.
#ExpoGOT — #Evertiq — #EvertiqExpo — #EvertiqNewsNetwork