Anmälan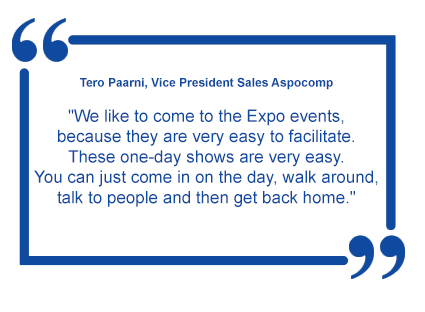 För att få tillgång till utställningen och presentationerna, fyll i formuläret nedan och tryck på skicka. Ett bekräftelsemail kommer inom kort!
Hallplan
Sponsorer
Bokat
Tillgängligt
COVID-19 UPDATE
Evertiq is monitoring the situation closely and with the safety of others as our top priority.
Due to the current pandemic caused by the COVID-19 virus, we have taken precautionary measures and postponed all our Expos to new dates later this year:
NEW DATE

: Tampere – 21 April 2021


NEW DATE

: Warszawa – 01 December


NEW DATE

: Gothenburg – 14 September 2021

Berlin – 11 February 2021


NEW DATE

: Lund – 06 May 2021


NEW DATE

: Krakow – 09 June 2021
Safety measures from our side - in close cooperation with authorities in the respective countries - have been considered and introduced.
More up-to-date information can be found
on the website of the WHO
.
---
Evertiq kommenterar bluff-mejl
Evertiq tar avstånd från de fejkade e-postmeddelanden som har cirkulerat den senaste tiden. Dessa mejl är inte anknutna till Evertiq på något sätt och återspeglar inte företagets etik.
Evertiq varken säljer, distribuerar eller köper besökare och deras kontaktuppgifter.
Om du har några frågor eller problem angående detta är du välkommen att kontakta oss på Evertiq.