Program
TEC PROGRAM
Scenprogrammet kommer att köras parallellt med expot. Tveka inte att lyssna till de presentationer ni är intresserad av.
Lunch serveras mellan 11:00 och 13:00. Dryck och tilltugg serveras i bufféområdet under dagens gång.
Programmet uppdateras löpande
09:00 - 09:05

Välkommen till TEC Lund

09:10 - 09:40

Practical Digitalization in the Electronics Manufacturing Industry

Tom Arne Danielsen - Area Sales Manager -

Virinco AS

A common method for quality control in manufacturing of electronics products, is using SPC (Statistical Process Control). SPC is widely used in continuous processes to calculate control limits and to detect out of order process parameters, attempting to design a proactive approach to Total Quality Management. By applying this method in production of electronics you are in reality making assumptions about the manufacturing process that may be wrong. For instance your calculations will be valid if the process parameters you are monitoring are stable.

The data characteristics of electronics manufacturing extremely dynamic. All aspects of your device under test and the instrumentation are changing continuously which suggests that your process never reaches a stable phase. Stability is a key assumption of conventional statistical methods for Quality Management. Such variations includes changes in components, test programs, firmware, fixtures, instrumentation, operators, environmental factors, and more.

09:50 - 10:20

to be announced

Gernot Seeger -

Beta Layout

10:30 - 11:00

Problem med försörjningskedjan? Överlevnadsguide för den smarta fabriken

Michael Ford - European Marketing Director -

Aegis Software

(på engelska): Samtidigt som oron för tillförseln av komponentmaterial fördjupas, tillsammans med den ökande introduktionen av förfalskade material, har fabrikerna rätt i att vara oroliga över hur man ska kunna upprätthålla sin verksamhet på ett smidigt sätt.

Förra gången som materialbrist skedde var fabrikerna tvungna att sakta ner, eller till och med stanna, på grund av brist på material. När situationen sedan bättrades fann man att nödvändiga material faktiskt hade funnits, men att de var osynliga för ERP. Då över-levererade material blev föråldrade, ommärkta eller nytillverkade, kom förfalskade material upp på kartan och hotade kvaliteten.

11:10 - 11:40

Möjligheter för outsourcing, kostnadsminskning och optimering av försörjningskedjan i Polen

Jacek Małecki -

Best Supply

(på engelska): Vilka möjligheter kan Polen erbjuda till företag som arbetar inom elektronikindustrin? Presentationen syftar till att ge insikt om följande ämnen:

- Lokala leverantörer av icke-komponenter (mekanik, kablar, plast, förpackningsmaterial och etiketter)
- Lokala EMS:s
- Etablering av egen enhet i Polen
- Outsourcing av produktion, FoU, ingenjörsteknik, IT, inköp, produkt livscykelhantering, ekonomi med mera.

De ovan nämnda ämnena kommer att diskuteras i samband med möjligheter att förbättra lönsamheten och kostnadsminskningen.

13:00 - 13:30

to be announced

Peter Ranemyr - Field Application Engineer Nordic -

Rutronik Nordic AB

13:40 - 14:10

High-power device assembly: A reinforced matrix solder preform solution for bondline control & increased reliability

Graham Wilson - Senior applications engineer -

Indium Corporation

(på engelska): A solder preform is the typical interconnect solution between a power component and the substrate. With increasing power densities, it is becoming clear that a uniform bondline control between the power device and substrate has a direct link to mechanical reliability. This is especially true in RF communication (radio modules, 5G and beyond) and automotive power modules (48V mild hybrid, HEV/EV platforms). Current techniques to achieve a uniform bondline include; stamped bumps or stitched wire bonds on the substrate, thus by providing a standoff and preventing tilt. The reinforced preform is solder with a composite metal matrix that's inbuilt with the desired standoff for bondline control.

This study looked at bondline coplanarity, reliability and the process cost of ownership for a substrate (Cu & AlN) soldered to a baseplate (Cu & AlSiC) with (a) Standard solder preform with no bondline control; (b) Solder preform + substrate with stamped bumps; (c) Solder preform + stitched wire bonds on the substrate; (d) Reinforced Matrix solder preform. The assembly was temperature cycled for 2 regimes; (a) -50/+150C; 1000 cycles; (b) -40/+125C; 1000 cycles. Samples were analysed by scanning acoustic microscopy to check for delamination. The solder preform with no bondline control exhibited delamination @ 600 cycles. For the samples that used the stitched wirebonds and the stamped bumps, cracking and delamination was seen @ 800 cycles. The reinforced matrix solder preform did not show any delamination at 1000 cycles. The test was extended to 2000 cycles, and the reinforced matrix solder preform did not exhibit delamination or evidence of thermal fatigue.

The increased reliability of the reinforced metal matrix solder can be attributed to (i) better bondline control and the least coplanarity deviation, because of the matrix across the entire solder area (ii) the solder Reinforcement by the metal matrix thus enhancing creep resistance and significant improvement in thermal cycling performance.

The increased reliability of the solder with metal matrix is because of 2 reasons – (i) uniform bondline control across the entire area of the solder joint because of the presence of the matrix vs bondline control only at the 4 corners with the stitched Al wirebond technique; (ii) the metal matrix reinforces the solder matrix thus improving creep resistance that results in significantly improved thermal cycling performance with no solder delamination.

In addition to increased reliability, there was no change in the assembly process parameters for the reinforced matrix preform with comparable wetting and voiding (<2%), when compared to a standard solder preform. By eliminating additional process steps associated with the wirebond stitch and trim technique, the reinforced matrix preform achieved a lower cost of ownership.

14:20 - 14:50

to be announced

Jürgen Sedlacek -

C.N.Rood BV

15:00 - 15:30

to be announced

15:55 - 16:00

TEC Lund slutar
Talare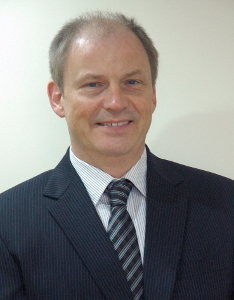 Att arbeta för
© Aegis Software
ger
Michael Ford
möjlighet att tillämpa sin mer än 30-åriga erfarenhet av tillverkningsindustrin för elektronikmontering, för att både innovationslösningar för företag och teknik ska kunna tillgodose behov som utvecklas på marknaden.
Michael började sin karriär hos Sony i Storbritannien med en examen i elektronik från University of Wales, och förvärvade ett brett spektrum av tillverkningskunskap när han skapade och utvecklade mjukvarulösningar. Åtta år spenderade han med att arbeta i Japan, vilket gav Michael möjlighet att utöka sin erfarenhet och tillämpa sina innovationer på global skala.
I dag är Michael en etablerad tankeledare för Industri 4.0 och Smarta fabriker. Michael är en aktiv bidragare till industristandarder med IPC, inklusive hans ställning som ordförande i IPC-1782-spårbarhetsstandarden, och han är för närvarande ledare för innehållsgruppen med ansvar för IPC CFX.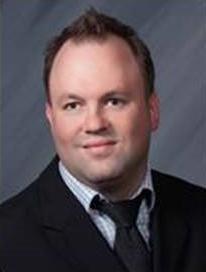 Wilson Graham
joined
© Indium Corporation
in 2007 as an Applications Engineer. For 10 years, he has provided European-based comprehensive technical advice in the selection, use, and application of Indium Corporation's solder materials. His previous experience includes Pb-free implementation, production engineering, RoHS compliance, and component finishes.
Today Wilson travels extensively, representing Indium Corporation at customer and industry events, and conducting customer and sales channel partner site visits.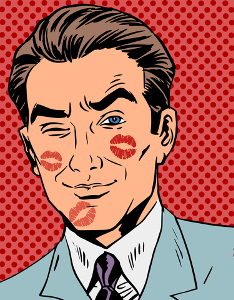 Tom Arne Danielsen
, Area Sales Manager for Virinco AS, has several years of experience from the automated manufacturing test segment, working both technical and sales roles at National Instruments. His current role at Virinco is helping OEM customers around the globe with their continuous improvement initiatives, through proactive use of manufacturing test data across their organisation.
Föredragsinbjudan
Evertiq bjuder här med in företag att lämna tekniska presentationer för vårt kommande TEC som går av stapeln i Lund den 27 september. Material (en sammanfattning/abstrakt om 100 – 150 ord) som inkommer innan den 12 augusti 2018 kommer att övervägas.
Materialet måste vara icke-kommersiellt och bör beskriva karaktär samt omfattning av den föreslagna presentationen. Sammanfattningen bör också innehålla följande: presentatör kontaktuppgifter, jobbtitel, företagsnamn samt e-post.
Vänligen skicka sammanfattningen med en kort talarbiografi till info[at]evertiq.com, med ämnesraden: "TEC Lund Call for Papers".