5G: Quectel module based on Qualcomm Technologies
5G mobile networks will be the next major phase of mobile telecommunications standards beyond the current 4G LTE deployments. LTE is entering its second half - decade of deployment and still has planned improvement in its roadmap, especially LTE Advantage (LTE-A) and LTE Advantage Pro (LTE-A Pro). In fact, many of the enhancements in LTE Advantage Pro are essential buildings blocks for 5G and will enable many of the critical features and early use case for 5G.
Advantages of 5G
Enhanced Mobile Broadband (EMBB)
Two key facts of EMBB will drive adoption and value creation in the 5G economy. The first is extending cellular coverage into a broader range of structures including office buildings, industrial parks, shopping malls and large venues. The second is improved capacity to handle a significantly greater number of devices using high volumes of data, especially in localized areas.
Massive Internet of Things (MIoT)
5G's improved low power consumption requirements, the ability to operate in licensed and unlicensed spectrum and its ability to provide deeper and more flexible coverage will drive significantly lower costs with MIoT settings. This will, in turn, enable the scale of MIoT and will drive much greater uptake of mobile technologies to address MIoT applications.
Mission Critical Services (MCS)
MCS represents a new market opportunity for mobile technology. This significant growth area for 5G will support applications that require high reliability, ultra-low latency connectivity with strong security and availability. This will allow wireless technology to provide an ultra-reliable connection that is indistinguishable from wireless to support applications such as autonomous vehicles and remote operation of complex automation equipment where failure is not an option.
Current network roll out status
In the first half of 2019, the number of announced 5G devices grew rapidly, starting with a few announcements and then gathering pace as operators in various parts of the world launched their first commercial 5G services. We can expect the device ecosystem to continue to grow quickly. Now (Januar 2020) a total of 61 operators in 34 countries had launched one or more 3GPP-compliant 5G services. The first call using the NSA-5G-NR standard was completed in February 2018 on a test network in Spain, by Vodafone and Huawei. The standalone (SA) mode was also completed in June 2018. It implied full user and control plane capability using the 3GPP's new 5G core network architecture.
5G Baseband chipset and module roll out
5G chipsets have been announced from four silicon vendors; Huawei, Mediatek, Qualcomm and Samsung. Other vendors have chipsets planned but they are not known to be included in any announced device. Not all devices are available immediately and specification details remain limited for some devices. Nearly 60% of all announced 5G devices are identified as supporting sub-6 GHz spectrum bands. Nearly one third are understood to support mmWave spectrum. The bands known to be most supported by announced 5G devices are n78, n41, n79 and n77. Module manufacturer QUECTEL – available via CODICO - is working closely with Qualcomm to develop 5G modules. The following modules have been launched so far: • AG550Q (5G-NR-plus C-V2X automotive module) • RG500Q (LTE and 5G; Sub-6 GHz only 5G-NR-module for IoT) • RM500Q (M.2 module; Sub-6 GHz only 5G NR module for IoT • RG510Q (Sub-6 GHz and mmWave 5G-NR-module for IoT) • RM510Q (M.2 module; Sub-6 GHz and mmWave 5G-NR-module for IoT) Autor: Magnus GUSTAVSSON, CODICO For further questions: Birgit Punzet, Marketing Tel.: +43 1 86305 209 e-mail: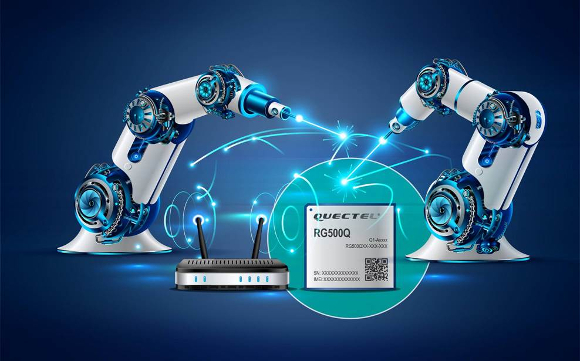 About CODICO
CODICO stands for design-in-distribution of high-quality electronic components. Its wide range of products includes active and passive components and interconnect systems. The company operates from its Austrian headquarters in Perchtoldsdorf, south of Vienna as an independent, privately-owned enterprise and maintains several sales offices in Germany, Denmark, Italy, France, the Czech Republic, Slovenia, and the UK, also cooperating with partner companies in Central and Eastern Europe. Backed by a high level of technical expertise, CODICO places a key focus on design-in services. CODICO's distinguishing feature consists in the technical support it provides from the development phase to the final product, and its commitment to selling exclusively high-quality products.
www.codico.com